This year, Kris Kringle has completely reinvented himself into Bad Santa, a raunchy fellow who spreads Christmas cheer with a risqué flair. And luckily for you if you've made it on the naughty list this time around, he'll be coming to Orlando! 
Get ready for trouble: Bad Santa brings wicked surprises, cheeky performances, and plenty of booze to Dr. Phillips House from December 21 – 23, and you do not want to miss out. 
Both naughty and nice are welcome to the wild Bad Santa Cocktail Experience in Orlando!
You might be wondering how Santa went from Saint Nick to Bad Santa? Since last year, the man with the iconic white beard has been studying the art of mixology! Exhausted from his tiring runs to the North Pole, he needed a break — and he's now back better than ever, with a new rogue persona. Kris Kringle is ready to show you all of his creations at the heart of Dr. Phillips House! 
Discover themed drinks during a 4-part cocktail journey that will titillate all of your senses. Bad Santa's friends will be entertaining you with a spicy show as you sip on cinnamon, eggnog, peppermint and mulled creations. And of course, one can never forget the spiked hot cocoa! 
The experience will only last from December 21 – 23, after which Bad Santa will be returning to his headquarters in the North Pole. Before he leaves, be sure to catch his cocktail experience in the city!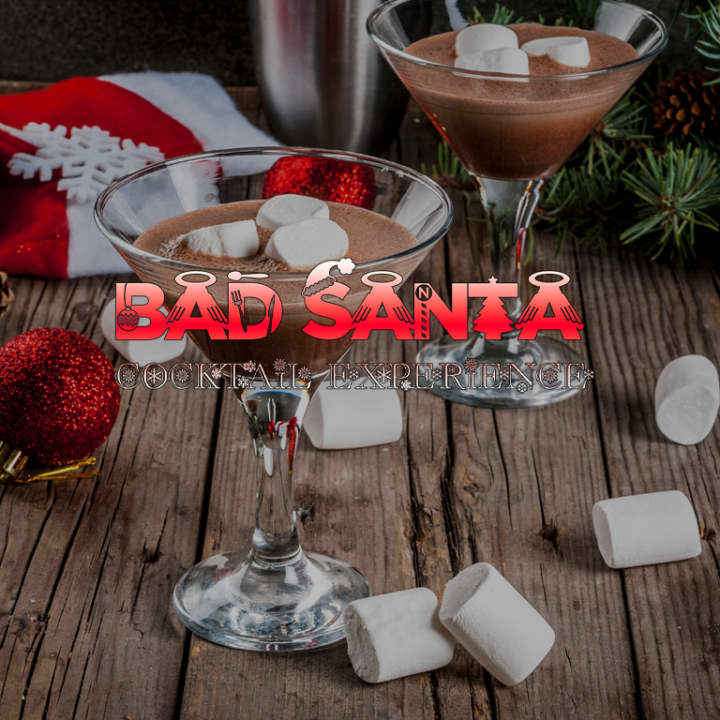 Bad Santa Cocktail Experience
---